Fire Damage Restoration in Colonie, NY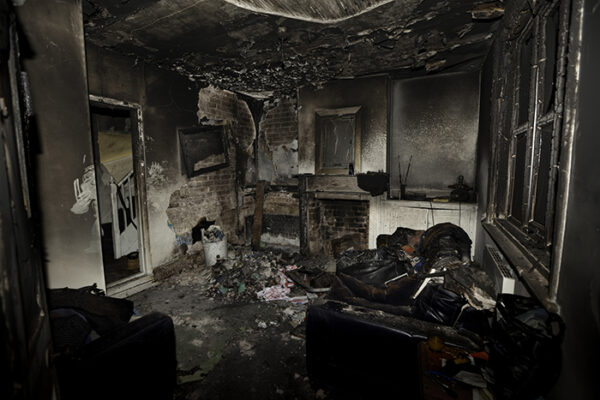 Emergency Fire Damage Restoration in Colonie, NY
Fire's destructive force can leave enduring marks on your home or business, impacting not just the physical space but also the emotional well-being. To overcome the aftermath of this disaster, it's essential to seek emergency fire damage restoration services, vital for restoring your property to its original state.
MacFawn Fire & Flood Restoration houses a team of adept fire restoration experts who respond swiftly and professionally, dedicated to bringing your home and life back to their pre-fire condition. From your initial contact with us until the entire process of fire damage restoration is completed, our foremost concern is handling your insurance claim with fairness and expertise. With a track record of trust built among numerous clients, we have earned our reputation as the leading fire damage company in Colonie, NY.
The Fire Damage Restoration Process in Colonie, NY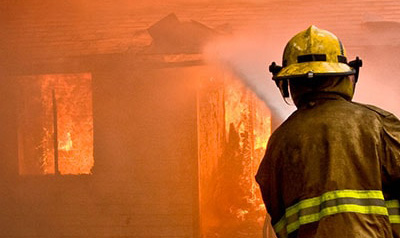 Colonie, NY Emergency Fire Board Up Services
The aftermath of a fire is an overwhelming experience, impacting homeowners and business proprietors alike. Once the flames are extinguished, the visible destruction includes compromised structures, shattered windows, missing doors, and extensive structural damage such as punctured roofs and walls.
Securing your property swiftly is a critical initial step in the recovery process. Emergency fire board up services are indispensable in providing protection and security. These services involve boarding up blown-out windows and reinforcing vulnerable entry points. Additionally, tarping roof holes becomes essential to prevent further damage from the elements. By opting for fire board up services, you not only shield your property from weather, vandalism, and animal intrusions but also alleviate some of the financial strain following a fire.
In case of a fire in your Colonie, NY home or business, do not hesitate to reach out to MacFawn Fire & Flood Restoration. We offer 24/7 emergency fire board up services, ready to assist in your recovery process.
Fire Damage Restoration Services in Colonie, NY
Debris Removal
Relocation Services
Content Management
Cleaning
Demolition
Emergency Board Up Services
Storage
Odor Neutralization
Reconstruction
Property and Contents Restoration
EPA Certified Lead Removal
Building Winterization
Mary Becker
My house had a great deal of damage from a storm in the capital region last year and I had NO CLUE who to call. MacFawn Fire and Flood also works with emergency storm damage apparently. A friend recommended them and once they were on the scene, everything fell into place. The owner has liaised communication with my insurance company on more than one occasion and gave me the tools I needed to stay afloat while we are out of… [Keep Reading]
Mel Paroff
This firm was fantastic. Their response and the quality of their work was phenomenal. I highly recommend them for any emergency service work.
Eric Bamberg
Literally life saving. After our home was infiltrated with toxic silica dust from a nearby construction project, MacFawn saved us. We discovered the mess after 7pm on a Friday. That night they reached out to cleaners, we had an on site quote Saturday and by sundown Sunday, our home was both clean and safe. Within a week the entire inside and outside were spotless after a window cleaning specialist came a few days after the interior clean up. The crews… [Keep Reading]
Weston Alexandar
I called MacFawn last week when my basement flooded and they responded promptly; materials in hand and ready to work. They gave me a more than fair estimate of what the work would cost before they started and were in and out. They completely dried out my basement in a matter of a day or so and gave me sound advice on preventing mold growth and what to look for in the future to bypass anymore damage. I would highly… [Keep Reading]
Albert C.
Great job. We had extensive insulation in the attic covered with thick dust from a very old roof replacement. Was impressed with the initial review of the problem and skill and professionalism of the staff. Also impressed with the respirators and PPE worn. The staff really took a lot of time to protect all our walls, furniture, and floors while carrying the many piles of very dusty insulation out of the home. Would definitely use this company again.
Sherri Wade
CJ was amazing in communicating with me on what it is that your company does and walking me through the entire process. Wonderful service, thank you!