Fire Damage Restoration in Guilderland, NY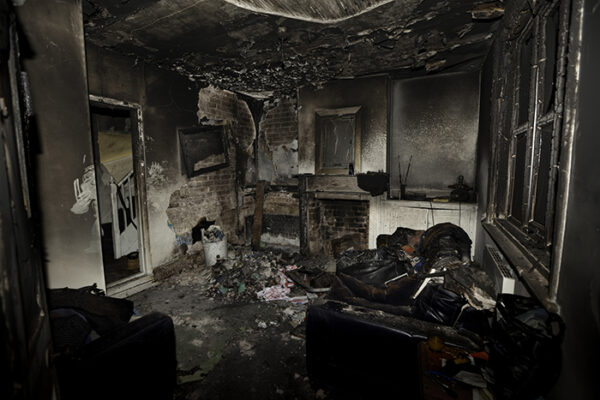 Emergency Fire Damage Restoration in Guilderland, NY
Fire possesses a devastating ability to impact your home or business profoundly, causing not only physical damage but also emotional distress. To recover from this calamity, it's crucial to seek emergency fire damage restoration services, essential in restoring your property to its former glory.
At MacFawn Fire & Flood Restoration, our dedicated team of fire restoration experts is committed to swiftly and professionally restoring your home and life to their pre-fire condition. From the initial contact to the final stages of fire damage restoration, our top priority is ensuring the fairness and expertise in handling your insurance claim. It's this commitment that has made us the most trusted fire damage company in Guilderland, NY.
The Fire Damage Restoration Process in Guilderland, NY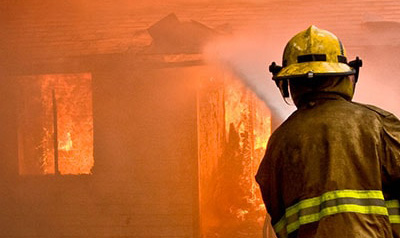 Guilderland, NY Emergency Fire Board Up Services
The aftermath of a fire leaves homeowners and business owners grappling with significant challenges. Once the flames are extinguished, the damage becomes evident: compromised structures, shattered windows, missing doors, and extensive structural issues like punctured roofs and walls.
Securing your property swiftly is a crucial step in the recovery process. Emergency fire board up services are indispensable in this regard. These services provide essential protection and security by boarding up blown-out windows and fortifying vulnerable entry points. Tarping roof holes is equally vital to prevent further damage caused by the elements. Opting for fire board up services not only safeguards your property from weather, vandalism, and intruding animals but also eases some of the financial burden that follows a fire.
In the unfortunate event of a fire in your Guilderland, NY home or business, don't hesitate to contact MacFawn Fire & Flood Restoration. We are available 24/7, ready to deliver emergency fire board up services and support your recovery.
Fire Damage Restoration Services in Guilderland, NY
Debris Removal
Relocation Services
Content Management
Cleaning
Demolition
Emergency Board Up Services
Storage
Odor Neutralization
Reconstruction
Property and Contents Restoration
EPA Certified Lead Removal
Building Winterization
Elizabeth B.
I cannot say enough about how wonderful MacFawn is. I had significant mold in my basement from a water runoff problem. CJ came very quickly, did a walk through, located the problem and told me step by step what could be done. While they could do mold remediation, the water problem that was causing it had to be dealt with. I was able to schedule an inspector and looked into estimates for a basement system. We did the mold remediation… [Keep Reading]
Mary Becker
My house had a great deal of damage from a storm in the capital region last year and I had NO CLUE who to call. MacFawn Fire and Flood also works with emergency storm damage apparently. A friend recommended them and once they were on the scene, everything fell into place. The owner has liaised communication with my insurance company on more than one occasion and gave me the tools I needed to stay afloat while we are out of… [Keep Reading]
Mel Paroff
This firm was fantastic. Their response and the quality of their work was phenomenal. I highly recommend them for any emergency service work.
Allison Murphy
These guys are by far the BEST in the area. I called them when I discovered my basement was full of water and they were at my house in Slingerlands in 35 minutes FLAT. Professional, courteous, knew what to do and did it quickly. After my basement was dried there were no visible signs of mold growth. They did an excellent job. I don't think I've ever had a service call show up that quickly. I would highly recommend.
Weston Alexandar
I called MacFawn last week when my basement flooded and they responded promptly; materials in hand and ready to work. They gave me a more than fair estimate of what the work would cost before they started and were in and out. They completely dried out my basement in a matter of a day or so and gave me sound advice on preventing mold growth and what to look for in the future to bypass anymore damage. I would highly… [Keep Reading]
Albert C.
Great job. We had extensive insulation in the attic covered with thick dust from a very old roof replacement. Was impressed with the initial review of the problem and skill and professionalism of the staff. Also impressed with the respirators and PPE worn. The staff really took a lot of time to protect all our walls, furniture, and floors while carrying the many piles of very dusty insulation out of the home. Would definitely use this company again.