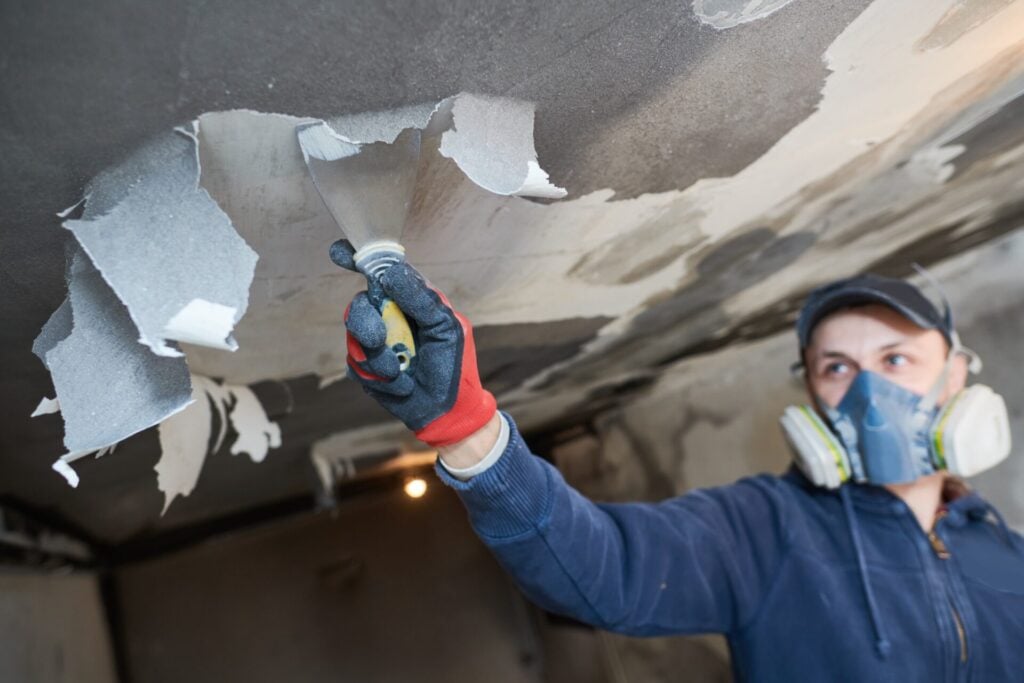 Building fires are devastating and scary, and in the days following a fire, it's easy to become overwhelmed. Home and business owners often question what to do and where to start. To help you with the process, our fire damage restoration experts put together this list of Fire Damage Dos and Don'ts.
What To Do After a House Fire
Take photos of the damage. Your insurance company will need photographic evidence of the fire damage and any affected areas and items.
File a claim with your insurance company. Not only is it required that you file your claim as soon as possible, but it is also in your best interest. You'll be asked to submit a proof of loss claim. The sooner you get the ball rolling, the sooner an insurance adjuster will begin assessing the damage.
Contact a professional fire restoration company. Restoration professionals are trained to clean up and repair fire-damaged homes, and they will work with your insurance company to initiate a fire damage recovery plan that includes the complete restoration of your structure.
Take notes. In a stressful situation, miscommunication is common, so start jotting down every conversation or online correspondence that you have with your insurance agent or restoration professionals.
Save receipts and original documents. This will be to your benefit when it comes to your insurance claim.
Keep yourself safe. If you are unsure about something and find yourself not knowing what to do, you are better off waiting for a qualified professional. You are ALWAYS better off safe than sorry.
What Not To Do After a House Fire
Do not enter the building until the fire department says it is safe to go in.
Do not turn on water, gas or electric. Utilities should not be used unless the fire department indicates it is safe for you to do so.
Do not use electronics, computers, televisions, stereos or appliances until they have been professionally cleaned and checked. The fire could have damaged the electrical circuits which may be hazardous.
Do not wipe or attempt to wash fire residue from walls, ceilings, or other absorbent surfaces. It is important not to tamper with any of the damage before it has been assessed by your insurance agent.
Do not eat food items or canned goods that were exposed to the heat of the fire. Dispose of all food items immediately.
Do not use carpeting or upholstered furniture impacted by heavy smoke residues or debris until they have been safely cleaned. They will need special treatment to remove harmful smoke toxins.
Fire Restoration for Northeastern NY, Media PA & Tampa FL
We understand how devastating a fire can be, and sympathize with the uncertainty of next steps, displacement, insurance claims and more. Fortunately, MacFawn Fire & Flood is here to help.
We provide comprehensive Fire & Smoke Restoration from the first day of mitigation through demolition and reconstruction, and even provide assistance with relocation services and insurance claims. Our service area covers Albany, Clifton Park, Saratoga and the entire Capital Region, as well Media PA and Tampa FL.
Call us 24 hours a day, 7 days a week at (877) MACFAWN.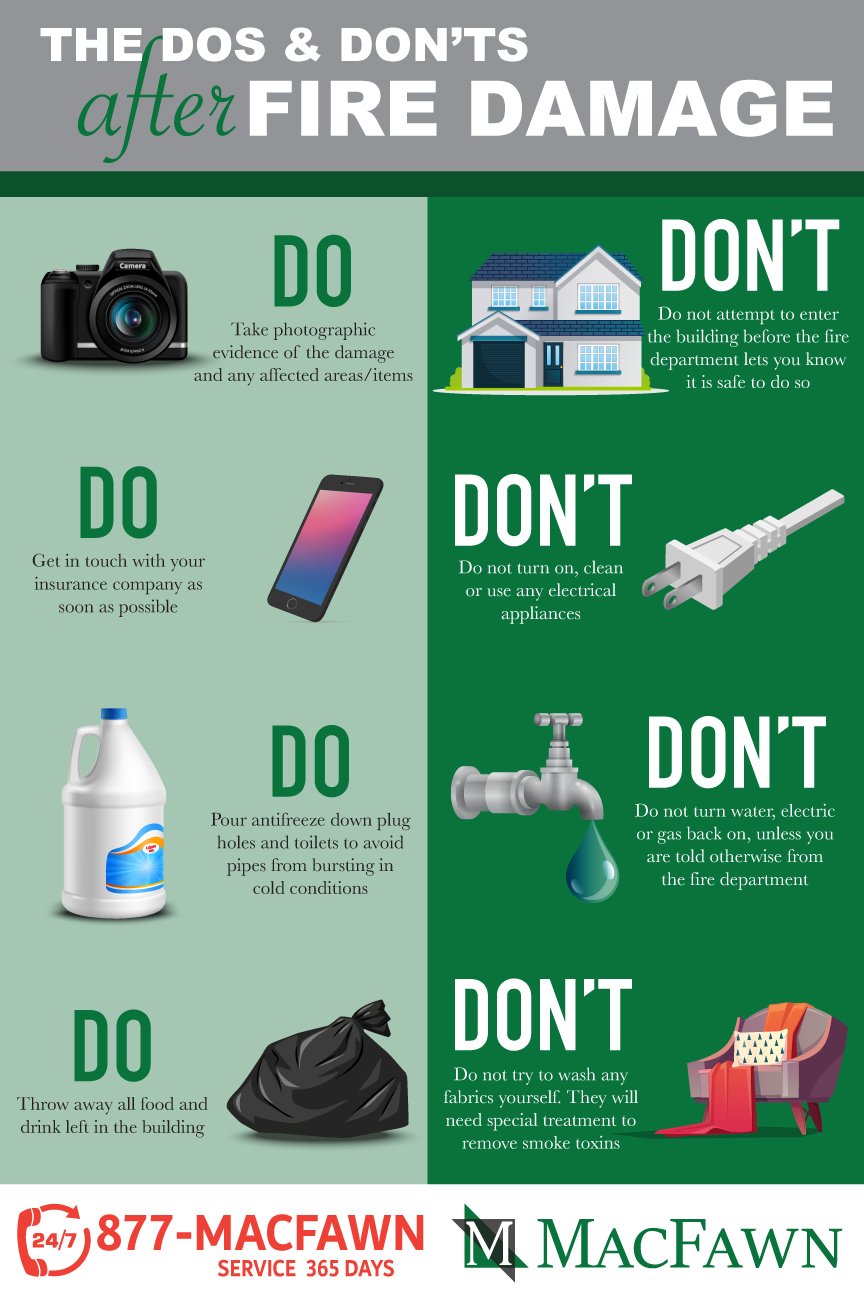 Download and print PDF – Dos and Don'ts After Fire Damage