Fire Damage Restoration in Clifton Park, NY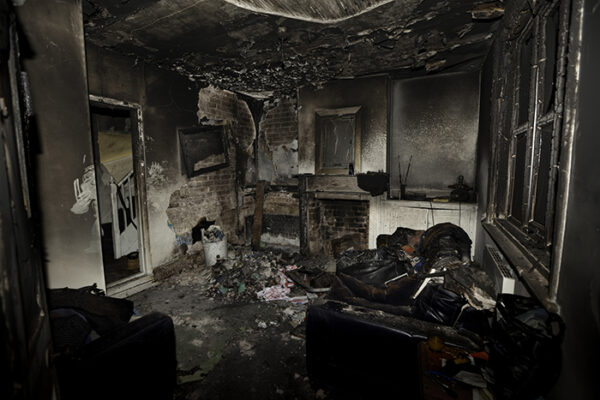 Emergency Fire Damage Restoration in Clifton Park, NY
The destructive power of fire can leave a profound impact on your home or business, shattering cherished possessions and leaving scars that extend beyond the physical realm. In order to mend the wounds inflicted by this calamity, it is imperative to turn to emergency fire damage restoration services, which can help restore your property to its original condition.
Swiftly and professionally, MacFawn Fire & Flood Restoration has a team of fire restoration experts committed to returning your home and life to its pre-fire condition. From the moment you contact us until the completion of the fire damage restoration, our priority is to ensure that your insurance claim is handled with fairness and expertise. It's no wonder we have earned the trust of countless clients as the leading fire damage company in Clifton Park, NY.
The Fire Damage Restoration Process in Clifton Park, NY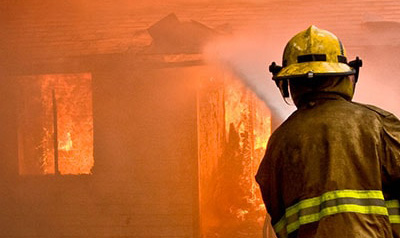 Clifton Park, NY Emergency Fire Board Up Services
The devastating impact of a fire cannot be overstated for homeowners and business owners alike. After the flames subside, the aftermath often reveals compromised structures, including broken windows, missing doors, and extensive damage such as holes in roofs and walls.
One of the first steps in the recovery process is ensuring the security of your property. This is where emergency fire board up services prove invaluable. These services offer protection and security by boarding up blown-out windows and securing exposed access points. Additionally, tarping roof holes becomes essential to prevent further damage from the elements. By availing fire board up services, you not only safeguard against the elements, vandalism, and animal intrusions but also alleviate some of the financial strain that follows a fire.
In the event of a fire in your Clifton Park, NY  home or business, don't hesitate to contact MacFawn Fire & Flood Restoration. We are available 24/7 to provide emergency fire board up services and aid in your recovery.
Fire Damage Restoration Services in Clifton Park, NY
Debris Removal
Relocation Services
Content Management
Cleaning
Demolition
Emergency Board Up Services
Storage
Odor Neutralization
Reconstruction
Property and Contents Restoration
EPA Certified Lead Removal
Building Winterization
Allison Murphy
These guys are by far the BEST in the area. I called them when I discovered my basement was full of water and they were at my house in Slingerlands in 35 minutes FLAT. Professional, courteous, knew what to do and did it quickly. After my basement was dried there were no visible signs of mold growth. They did an excellent job. I don't think I've ever had a service call show up that quickly. I would highly recommend.
Eric Bamberg
Literally life saving. After our home was infiltrated with toxic silica dust from a nearby construction project, MacFawn saved us. We discovered the mess after 7pm on a Friday. That night they reached out to cleaners, we had an on site quote Saturday and by sundown Sunday, our home was both clean and safe. Within a week the entire inside and outside were spotless after a window cleaning specialist came a few days after the interior clean up. The crews… [Keep Reading]
Mary Becker
My house had a great deal of damage from a storm in the capital region last year and I had NO CLUE who to call. MacFawn Fire and Flood also works with emergency storm damage apparently. A friend recommended them and once they were on the scene, everything fell into place. The owner has liaised communication with my insurance company on more than one occasion and gave me the tools I needed to stay afloat while we are out of… [Keep Reading]
Weston Alexandar
I called MacFawn last week when my basement flooded and they responded promptly; materials in hand and ready to work. They gave me a more than fair estimate of what the work would cost before they started and were in and out. They completely dried out my basement in a matter of a day or so and gave me sound advice on preventing mold growth and what to look for in the future to bypass anymore damage. I would highly… [Keep Reading]
Sherri Wade
CJ was amazing in communicating with me on what it is that your company does and walking me through the entire process. Wonderful service, thank you!
Mark S.
We were very happy with the work performed by MacFawn. The project manager was a huge help in the beginning, giving us information and assessing the issue. Then, the technician who performed the actual work was really friendly, courteous, and knowledgeable. I could tell he actually cared about making sure this was all done the right way.