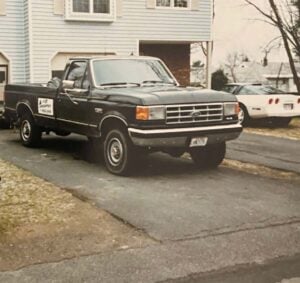 MacFawn Enterprises Inc. was established in 1989 by current President Joseph (Joe) MacFawn while obtaining a Bachelor of Science in Finance and Marketing degree from the University of Albany SUNY School of Business. 
At its onset, MacFawn Enterprises Inc. furnished property maintenance and repair services to local real estate companies within the Albany Capital Region of New York. Joe's personal trade experience as a carpenter with the NYS Union between 1988 and 1990, specifically the Carpenters Union Local 370 Apprenticeship Program, allowed for the continuous advancement and range of services MacFawn Enterprises offered through property maintenance services, and continued to offer, in following years.
Business services expanded in the 1990s in which commercial janitorial services were added to MacFawn's service menu. At this time, Joe successfully established two commercial janitorial cleaning contracts with local companies, while simultaneously attending college. MacFawn Enterprises continued to add commercial accounts to their janitorial cleaning portfolio throughout the 1990s and, as growth continued, they were able to establish a 100+ employee company. 
Emphasis on Disaster Recovery Services
MacFawn Enterprises continued its expansion into the late 1990s to early 2000s, which brought with it a greater, sole emphasis on disaster recovery services. These services, provided to both commercial and residential clients in the Albany NY area, included fire restoration, water damage clean up, mold remediation, biohazard & specialty cleaning and reconstruction services. These services were supplemented with pre-disaster planning and continuity planning for commercial clients.
The wide range of disaster recovery and planning services allowed MacFawn Enterprises Inc. to become MacFawn Fire & Flood Restoration as we know it today. Once established in the Albany and greater Capital District as the leading restoration contractor in the area, MacFawn Fire & Flood continued its expansion to encompass a larger territory of the remainder of New York State (excluding NYC), Florida, Pennsylvania, Massachusetts and the greater Northeast corridor as a whole. 
Restoration Certifications & Memberships
Obtainment and maintenance of industry-specific certifications and education has been, and continues to be, fundamental to the Company's growth and position in the restoration marketplace. MacFawn Fire & Flood and its employees hold numerous state licenses in NY, MA, PA and FL, as well as various certifications awarded by the Institute of Inspection Cleaning and Restoration Certification (IICRC), a certifying body for the cleaning and restoration industry. MacFawn Fire & Flood prides itself on its team of industry-specific trained staff so as to provide its clients with top-notch services from skilled and educated restoration professionals. 
For years, MacFawn Restoration has also been actively involved in multiple trade associations including but not limited to The Restoration Industry Association (RIA), New York Capital Region Apartment Associated (NYCRAA), Building Owners and Managers Association (BOMA), and International Facility Management Association (IFMA). 
A New Generation
After 30 years of business in the property maintenance and restoration industry, the second generation of MacFawn Fire & Flood Restoration is proud to continue serving its commercial and residential clients, while propelling the Company through expeditious growth into a full-service organization in the greater Northeast and beyond. MacFawn Fire & Flood Restoration firmly believes in, and continues to uphold, their Core Values of Honesty, Integrity & Professionalism; Upholding Positive Morale; Holding a Reputation of Excellence; and Being Action-Oriented for both clients and employees alike. These Core Values will continue to drive MacFawn Fire & Flood Restoration's efforts in the years to come.