Fire Damage Restoration in Saratoga, NY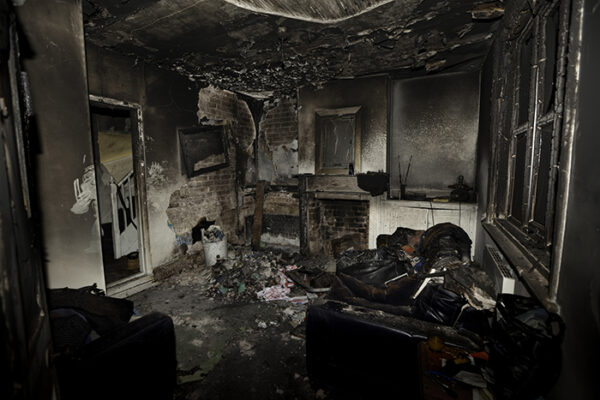 Emergency Fire Damage Restoration in Saratoga, NY
The devastating force of fire can wreak havoc on your home or business, leaving behind not just physical destruction but also emotional scars. To heal the wounds caused by this disaster, it is essential to rely on emergency fire damage restoration services. These services are crucial in restoring your property to its original state.
MacFawn Fire & Flood Restoration boasts a team of dedicated fire restoration experts who work swiftly and professionally to bring your home and life back to its pre-fire condition. From the moment you reach out to us until the entire fire damage restoration process is completed, our main focus is ensuring that your insurance claim is handled with fairness and expertise. Our reputation as the leading fire damage company in Saratoga, NY is built on the trust of numerous clients.
The Fire Damage Restoration Process in Saratoga, NY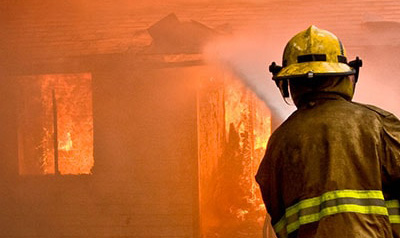 Saratoga, NY Emergency Fire Board Up Services
The aftermath of a fire is a devastating ordeal, impacting both homeowners and business proprietors profoundly. Once the flames are extinguished, the damage becomes apparent: compromised structures, shattered windows, missing doors, and extensive structural harm like punctured roofs and walls.
Securing your property is paramount in the recovery process. Emergency fire board up services play a vital role, offering invaluable protection and security. These services involve boarding up blown-out windows and securing vulnerable entry points. Additionally, tarping roof holes becomes crucial to prevent further damage from the elements. By opting for fire board up services, you not only shield your property against weather, vandalism, and intruding animals but also alleviate some of the financial strain that follows a fire.
Should a fire occur in your Saratoga, NY home or business, reach out to MacFawn Fire & Flood Restoration without delay. We operate around the clock, providing 24/7 emergency fire board up services to assist in your recovery.
Fire Damage Restoration Services in Saratoga, NY
Debris Removal
Relocation Services
Content Management
Cleaning
Demolition
Emergency Board Up Services
Storage
Odor Neutralization
Reconstruction
Property and Contents Restoration
EPA Certified Lead Removal
Building Winterization
Mark S.
We were very happy with the work performed by MacFawn. The project manager was a huge help in the beginning, giving us information and assessing the issue. Then, the technician who performed the actual work was really friendly, courteous, and knowledgeable. I could tell he actually cared about making sure this was all done the right way.
Allison Murphy
These guys are by far the BEST in the area. I called them when I discovered my basement was full of water and they were at my house in Slingerlands in 35 minutes FLAT. Professional, courteous, knew what to do and did it quickly. After my basement was dried there were no visible signs of mold growth. They did an excellent job. I don't think I've ever had a service call show up that quickly. I would highly recommend.
Mary Becker
My house had a great deal of damage from a storm in the capital region last year and I had NO CLUE who to call. MacFawn Fire and Flood also works with emergency storm damage apparently. A friend recommended them and once they were on the scene, everything fell into place. The owner has liaised communication with my insurance company on more than one occasion and gave me the tools I needed to stay afloat while we are out of… [Keep Reading]
Albert C.
Great job. We had extensive insulation in the attic covered with thick dust from a very old roof replacement. Was impressed with the initial review of the problem and skill and professionalism of the staff. Also impressed with the respirators and PPE worn. The staff really took a lot of time to protect all our walls, furniture, and floors while carrying the many piles of very dusty insulation out of the home. Would definitely use this company again.
Eric Bamberg
Literally life saving. After our home was infiltrated with toxic silica dust from a nearby construction project, MacFawn saved us. We discovered the mess after 7pm on a Friday. That night they reached out to cleaners, we had an on site quote Saturday and by sundown Sunday, our home was both clean and safe. Within a week the entire inside and outside were spotless after a window cleaning specialist came a few days after the interior clean up. The crews… [Keep Reading]
Mel Paroff
This firm was fantastic. Their response and the quality of their work was phenomenal. I highly recommend them for any emergency service work.