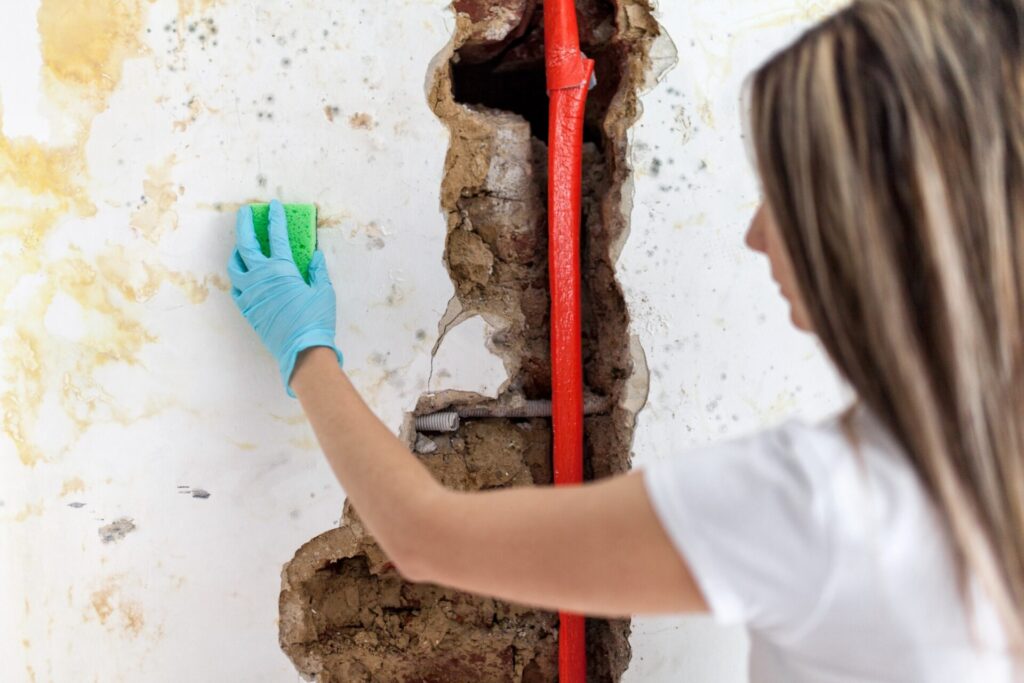 Water damage can occur for many reasons, from sewer backups, burst pipes and broken hot water heaters to floods, storms and hurricanes. The first step should always be to contact a professional water damage restoration company, but while you're waiting for the professionals to arrive, consider these water damage dos and don'ts.
What to Do When Water Damage Occurs
Identify the source of the water, if applicable, and shut off water to the home or appliance. Fact: a crack just 1/8 inch in a pipe can leak 250 gallons per day.
Turn off the main electricity supply and remove all appliances and electronics. Hang up rugs, drapes and other fabrics to dry.
Take photos of the damage. You'll want photographic evidence of the water damage and any affected areas and items of you're able to file an insurance claim.
Clean up standing water with a mop, bucket and towels. The sooner you can remove excess water, the faster the drying out process can start.
Open closet doors and drawers to help dry them out, and relocate photo, books and important documents to a dry place.
Use fans to circulate air and dry out the affected area until the restoration company arrives with commercial-grade water pumps, fans and dehumidifiers.
What Not To Do When Water Damage Occurs
Do not enter an area with electrical or structural damage, nor turn on overhead fixtures if the ceiling is wet or sagging.
Do not use any electric appliances while standing on wet floors, nor attempt to use a vacuum to clean up water.
Never use ordinary cleaning products to clean up sewer or flood water, which can carry bacteria that cause infection and disease.
Do not leave furniture on a wet carpet. Place saucers underneath furniture legs to lift off the wet surface.
Do not turn up the heat or attempt to use electric heaters to dry out the space. This is a hazard and can lead to mold growth.
Do not attempt to do any repair work or repaint until everything has been fully dried out and evaluated by a professional.
Water Damage Restoration in Albany NY, Worcester MA, Tampa FL & Media PA
If you experience a flood or water damage, it's important to get professional help immediately. The full extent of the damage can be difficult to see with the naked eye, and unseen moisture can cause irreparable structural damage and harmful mold growth.
For 24/7 water damage clean up and comprehensive rebuild services in Albany, Saratoga and Glens Falls NY, as well as Worcester MA, Tampa FL and Media PA, call MacFawn Fire & Flood Restoration at 877-MACFAWN.
Our water damage experts will promptly remove excess water, dry out the affected area with industry-approved equipment, and sanitize and deodorize the space. We also use detection equipment to measure moisture levels and assess the extent of damage to determine what can be salvaged and what needs to be replaced prior to repairing and rebuilding.