MacFawn Enterprises is excited to welcome 3 new members to our team this winter!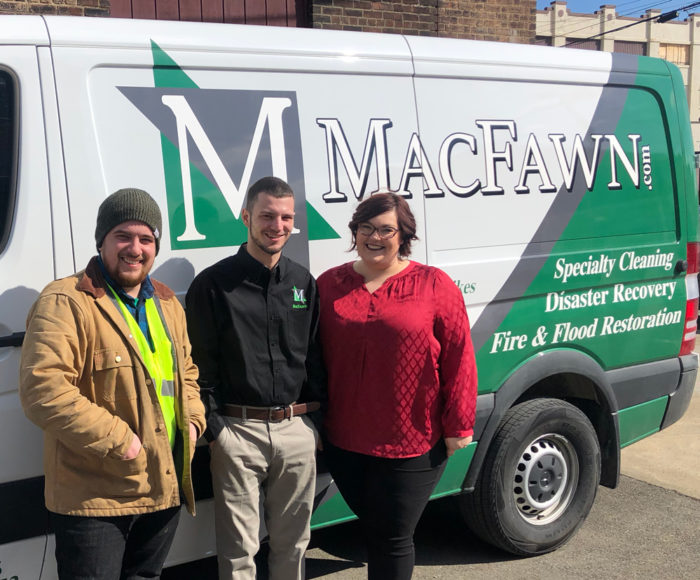 Kody Davis has joined the team as our Lead Technician. His experience in the restoration industry compliments his compassion for keeping the clients' best interest at hand; further helping us to maintain our company purpose, cause and passion. He has already taken great initiative and pride in his new role, and ready for more!
Joining Kody in the operations department is Travis Cichocki. Travis has grown up in the construction industry and it shows through his attention to detail, efficiency and work ethic. Travis' formal role is Restoration Technician, but his skills allow him to work through all phases of our restoration process.
Our Business Development department has also gained a new team member, Lindsey Collier. Lindsey is well versed with MacFawn as her previous experience built a working relationship between our two companies. Lindsey is excited to take the next step in her career and aide us in furthering our 30-year campaign. She also is the one that designed our new logo. Her role is Business Development Specialist.
We are happy to bring these three aboard to compliment our constantly growing team. A big welcome goes out to Lindsey, Kody and Travis!